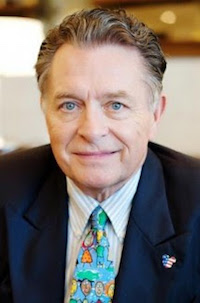 The Agricultural Retailers Association will be hosting their annual conference and expo in Orlando, Florida- a place known for magic.  The keynote speaker will be conjuring up a little of that enchantment as he presents his message on leadership and world-class customer service.
Lee Cockerell is a retired Disney executive, a man in charge of 73,000 team members who daily created the illusion of magic for millions of park and resort guests.  His common sense message translates to leadership, respect for people, company culture and a vision for the future. "It's not the magic that makes it work; it's the way we work that makes it magic," Cockerell says.
It's easier than you think for a small business owner or entrepreneur to create their own magic.  Build a great website, answer your phone, return calls and look professional, he advises.
They keynote address will wrap up a conference focused on many topics that can make your business wishes come true: China's impact on the U.S. ag sector, economic outlook, recruiting and maintaining employees, PSM compliance, optimizing performance, pricing strategy, and networking opportunities.  Attendees can also look forward to the ARA Invitational Golf Tournament, ARA Dinner and Auction, Disney Animal Kingdom Backstage Safari, Central Florida Ag Tour, Winter Park Boat Tour and Morse Museum and more.
The event runs November 29-December 1.  You can register now online.