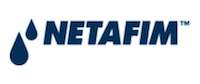 Howard Wuertz's work in the adaptation of drip irrigation technology in the western US has earned him the third annual Netafim Award for Advancement in Microirrigation.  Netafim is a leader in drip irrigation.  Together with the American Society of Agricultural and Biological Engineers (ASABE) the two honor an ASABE member who has advanced the use and adaption of microirrigation technology at any level of production.
Often referred to as the "father of subsurface drip irrigation" in America, Wuertz is a managing partner of Sundance Farms where he works as a consultant for farming operations on the 3,200-acre farm. During Wuertz¹s long career, he pioneered the use of subsurface drip irrigation (SDI), first developing it for cotton irrigation and later for use with row crops. From early on, Wuertz developed a pragmatic systems approach to subsurface drip irrigation.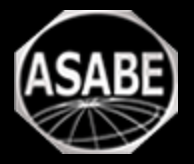 "We realized a long time ago that successful farming in the dry Arizona desert is not only about using water more efficiently, but about being more productive with the resources we have. Subsurface drip irrigation has allowed us to boost our productivity per acre with less water than traditional irrigation methods," said Wuertz. "It is a great honor to be recognized by Netafim and industry peers for the steps we have made at Sundance Farms to achieve greater efficiency and productivity. We aim to generate awareness of the many benefits that SDI delivers and in doing so, encourage growers in Arizona, and nationwide, to take measures to ensure the sustainability of their farming operations for many generations to come."
Wuertz has successfully reduced water usage on his farm by 50 percent, while increasing yields and improving the marginal soils of the region.  He quickly realized drip subsurface drip irrigation need specialized equipment for minimum tillage, so he developed is own implements for cotton stalk destruction, drip tubing installation and tillage.  He now holds five patents and has made it possible to grow a broad range of crops over many years on a permanently buried drip line.
"Necessity is the mother of invention, and there may be no better example of recognizing and adapting to environmental challenges than Howard Wuertz," said Zeev Barylka, Marketing Director for Netafim USA. "We are inspired by his commitment to sustainable farming in a region with a harsh and often unforgiving climate. His approach to overcoming barriers goes hand-in-hand with the philosophy upon which Netafim was founded over 50 years ago. Howard is a perfect fit for this award."