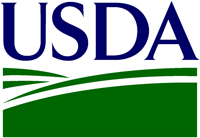 USDA's National Agricultural Statistics Service (NASS) planted acreage report for this year estimates record soybean plantings and increased corn acres over last year.
The report estimates U.S. soybean planted area at a record high 83.7 million acres, up 1 percent from last year, while corn growers increased their acreage from last year by 7 percent to 94.1 million acres, making it the third highest corn planted acreage since 1944.
According to USDA-NASS, favorable weather conditions aided soybean farmers in 18 out of the 31 major producing states. In Kansas, Minnesota, and Missouri, soybean growers significantly increased their planted acres, with each state reporting 200,000 or more acres planted to soybeans this year than in 2015. Growers expect to harvest 83.0 million acres of soybeans nationally this year, which, if realized, will be a new record high.
U.S. corn growers also benefited from the excellent field conditions this year and expect to harvest 86.6 million acres for grain. If realized, this will be the third highest acres harvested for grain since 1933.

Both soybean and corn growers continued to embrace biotechnology. According to the report, 94 percent of this year's soybean acreage was planted to herbicide resistant varieties. On the corn side, 93 percent of 2016 crop was planted to biotechnology seed varieties, which include insect and herbicide resistant varieties of corn seed.
NASS today also released the quarterly Grain Stocks report to provide estimates of on-farm and off-farm stocks as of June 1. According to this report, there are 4.72 billion bushels of corn stored in the United States, up 6 percent from June 1, 2015. Of these, 2.47 billion bushels are stored on farms, and 2.25 billion bushels are off-farms.
Also in the report, all wheat planted area for 2016 is estimated at 50.8 million acres, down 7 percent from 2015, and all cotton planted area for 2016 is estimated at 10.0 million acres, 17 percent above last year.
Brian Basting of Advance Trading, Inc. (ATI) analyzed today's report on the MGEX Crop Conference Call. Listen to his analysis here: [wpaudio url="http://traffic.libsyn.com/zimmcomm/mgex-6-30-16.mp3″ text="Acreage Report analysis by Brian Basting, ATI"]