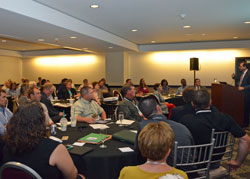 The cover crops session at the American Seed Trade Association (ASTA) annual meeting in Portland, Oregon heard about a new initiative focused on soil health – the Soil Health Institute.
Dr. Wayne Honeycutt, who was Deputy Chief for Science and Technology for USDA's Natural Resources Conservation Service, is president and CEO of the group that is working to protect and enhance the soil through science-based research and advancement. He says the initiative was started by the Noble Foundation just last December as an evolution of the Soil Renaissance. "The Noble Foundation has committed $20 million over the next ten years to enhance the health of not only our nation's, but the world's soils," said Honeycutt.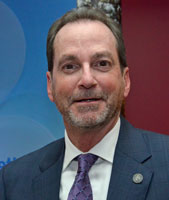 Honeycutt says the institute will be holding their first annual meeting at the end of July in Louisville. "There we're going to have a number of thought leaders and working with them to help identify and prioritize research needs," he said. After that, they will be putting together a strategic action plan for the institute.
Cover crops are playing an increasingly important role in soil health and Honeycutt says more research in the area will definitely be in the plan. "There's so many things we don't know yet," he said. "So that's a real key area of research there."
Learn more about the Soil Health Institute in this interview: [wpaudio url="http://traffic.libsyn.com/zimmcomm/asta-16-honeycutt.mp3″ text="Interview with Wayne Honeycutt, Soil Health Institute"]