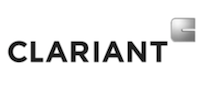 Clariant is showing the world they truly are a leader in specialty chemicals with an innovative, all-in-one crop spraying system.  Synergen ME is a product line designed to improve weed control and achieve better yields by being optimized for use in combination with other herbicides. The new product contains methylated seed oil, ammonium sulfate and specific surfactants to increase the effectiveness of herbicides in a sing product, making at least one thing on the farm a little easier.
As herbicides differ widely in their properties, so do their needs. The new Synergen ME family therefore offers various products optimized for best fit to particular important herbicides and their combinations. The Synergen ME microemulsions provide an efficient and sustainable new tool that eliminates the need for farmers to mix several products with their chosen herbicide in order to optimize spray behaviour and achieve outstanding field performance. The systems have no negative impact on spray drift and are gentle to crop plants. Key for modern farming, the tank-mix adjuvants are also based predominantly on renewable products, are biodegradable and require no hazard labeling.
"Synergen ME provides an eco-friendly solution for modern agriculture that limits crop losses and reduces the amount of product needed, while delivering a new level of quality and performance to the crop protection segment. The multifaceted approach from one product takes crop protection to a higher level, improving the field performance of acid herbicides, and does so with a good environmental profile," comments Ralf Zerrer, Head of Strategic Marketing Industrial and Consumer Specialties at Clariant.
Clariant is the main sponsor at the 11th International Symposium on Adjuvants for Agrochemicals (ISAA 2016) this week.  They are launching the Synergen ME product there, along with several additives and adjuvant innovations.