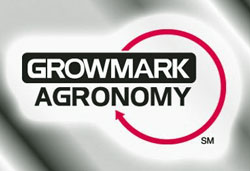 GROWMARK has instituted a new award program to recognize the efforts of crop specialists who excel in engaging farmers by using sustainable, best-management practices.
The GROWMARK Endure 4R Advocate award was just given to five crop specialists in the FS System for working with farmers to increase their use of the 4R approach; applying fertilizers at the right source, right rate, right time and right place, and for encouraging growers to use a nitrogen monitoring program like N-WATCH.
"Nutrient management is a really important topic in the industry today," said Lance Ruppert, GROWMARK director of agronomy marketing. "So this was a way to bring awareness to that and recognize our crop specialists who help growers manage nutrients." The award was instituted as part of the GROWMARK Endure sustainability initiative.
This year's winners are: Logan Haake, precision ag manager at Legacy Farmers Cooperative; Rick Klevze, Certified Crop Advisor at GROWMARK FS since 1994; Malcolm Stambaugh, crop specialist for Ag View FS; Jason Wesslund, area manager for the eastern half of Heritage FS; and Chris Snip, CCA with AGRIS Co-operative.
"We were looking for crop specialists who use the 4R system to manage nutrients – the right product, the right rate, the right placement and the right timing," said Ruppert. "These guys are going above and beyond."
The five crop specialists were nominated by their member companies and a selection committee comprised of individuals from the agriculture industry outside of the GROWMARK System served as judges. Winners will receive recognition for their achievement and an all-expense-paid trip with their spouse to attend the 2016 GROWMARK Annual Meeting and Agribusiness Symposium.
Listen to Lance talk more about this award and GROWMARK's commitment to sustainability in this interview. [wpaudio url="http://traffic.libsyn.com/zimmcomm/growmark-4r-lance2.mp3″ text="Interview with Lance Ruppert, GROWMARK"]