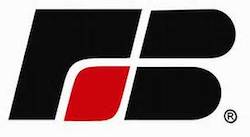 The American Farm Bureau Federation has released the results of a survey that shows America's farmers and ranchers want to control their data.  The survey also showed that farmers believe a cooperative-style central repository for their information would be the best way to control security and ensure its value.
"We asked our members what they thought about data, and it is clear that boosting farmer confidence in security and data management will be critical to unlocking the potential this technology holds," said AFBF President Zippy Duvall. "This survey also shows that we are on the right track with various ag group initiatives designed to improve data integration and promote transparency about how the data is collected and used."
AFBF is one of the founding member of an organization designed to help farmers better store and manage their information in a central location.  The Ag Data Coalition is already working to establish a co-op-style repository for data, with farmers having a governing role over the group.
Duvall said that is consistent with survey findings that 71 percent of respondents said they are interested in having access to the kind of data bank that ADC is developing, while 82 percent say it is important that farmers have a voice in the ag data co-op.
Survey respondents also ranked vendor transparency high among their priorities. Farm Bureau and other groups recently introduced a tool, the Ag Data Transparency Evaluator, to explain in plain English the convoluted details often found in data contracts with agricultural hardware and software providers.
Further results of the study show a high level of misunderstanding regarding the details of a grower's contracts.  55 percent reported that they did not know if they owned or controlled their own data.  12 precent indicated their contracts didn't cover that information, and only 33 percent reported that their contracts specifically gave them ownership or control over the data they create.
Additionally, 54 percent of survey participants were unsure if data sharing with a third party, business partner or affiliate required approval from the grower.  32 percent reported their contracts did require approval and 14 percent said approval was not required for data sharing.
"This indicates a higher level of clarity and transparency is needed to secure grower confidence," Duvall said. "One of the topics I hear most about from farmers on the data issue is having a clear understanding about the details of 'Terms and Conditions' and 'Privacy Policy' documents we all sign when buying new electronics. You should not have to hire an attorney before you are comfortable signing a contract with an ag technology provider. Farmers have real questions and the Transparency Evaluator goes a long way in helping farmers better understand the contracts before they sign on the dotted line."
The survey covered a number of other issues as well, all of which can be viewed here.