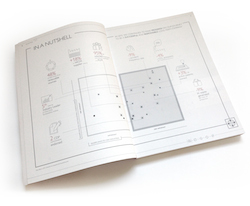 CNH Industrial has proven time and again that they are a sustainable company.  For the fifth year in a row they have been named an Industry Leader in the Dow Jones Sustainability (DJSI) World and Europe Inducies.  They were the 2015 DJSI Capital Goods Industry Group Leader and were included on the CDP Climate A List.  Now the company is releasing its 2015 Sustainability Report.
The report is divided into three sections.  The first details how the company operates in a global environment, identifying important aspects and reporting achievements for the year.  The second section illustrates how they care for their employees and the community.  The third sections details the product value chain, taking products from conception to the end of their life cycle.
Highlights from the results include a 2 percent decrees in the amount of energy used per hour compared to 2014, an elimination of 18,000 tons of CO2 emissions, a total of 48 percent of total energy now coming from renewable sources, and 27 percent of water being recycled.
You can view the full report on the CNH Website; scroll to the bottom for the 2015 Sustainability Report.