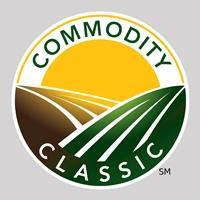 This year's Commodity Classic was a huge success, and now you can return to the event whenever you like.  More than two dozen educational sessions as well as the General Session are available online in the video library.
Commodity Classic attendees will find the video library a great way to refresh their memory regarding the sessions they attended, and they also can experience sessions they may have missed. This library can help growers all year long to brush up on best practices, continue professional development, or share industry-leading information with others.
Attendees receive free access to the video library from the days they were registered; you'll just need your badge number.  No worries, anyone may purchase videos, either from days they were not registered or even if you didn't attend at all.  The General Session video with Tom Vilsack and the hot topics roundtable is free for all viewers.
Check the website to find the videos and mark your calendars for the 2017 show, which will take place March 2-4 in San Antonio, Texas.