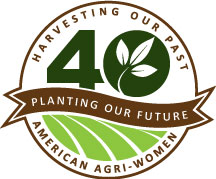 Ag Transition Partners, and American Agri-Women (AAW) are hosting a no-cost farm transition webinar to help producers plan for the future.  Three webinars are planned and on-site or virtual coaching and action templates will be provided as well.
The first webinar is already available for download on the AAW website.  The second webinar will be held November 17 at noon CST.  This webinar will help growers use the Ag Transition tool to learn the process and gather information to develop a plan.
You can register at: https://attendee.gotowebinar.com/register/5386075726088145410
Webinar ID: 118-664-379
The third session "Making it Happen" is scheduled for December 8.  Registration detail will follow later.
The project's multi-layer approach sets it apart from other planning processes, better helping farm families ensure the legacy of their operations. Each family will be coached by a member of the Ag Transition Partners and action plans will be developed using the University of Minnesota's Ag Transitions online templates.
This project is free for participating farm and ranch families and is made possible through a grant from North Central Extension Risk Management Education Center (NCERMEC) and the USDA National Institute of Food and Agriculture.
An estimated 70 percent of farms and farmland are expected to transition ownership in the next 20 years, with less than half having estate plans in place.  Fewer than 70 percent have chosen a successor, and only 11 percent have a transition plan.  An estate plan can help families work together, rather than leave family members overwhelmed with taxes and unable to run the business.   
For more information, or to sign up to for the project contact Kristine Ranger, project manager, at kristine@knkowledgenavigators.com or (517) 974-5697.