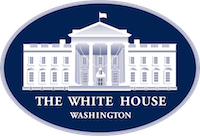 The precision agriculture industry has made a public commitment to reduce their environmental impacts – especially those related to climate change effects. While not news from an industry who is committed to developing more sustainable technologies and practices, 81 companies have gone a step further and pledged to reduce climate emissions through the American Business Act on Climate Pledge.
The White House announced the initiative in July 2015 and this is the third round of pledges. Companies who have come on board in this round include Cargill, Campos Brothers Farms, Coca Cola, General Mills, Hershey's, Kellog's and more. The announcement is in advance of the climate talks in Paris set for December in an effort to show other countries the commitments being made by the U.S. in doing their part to reduce climate change emissions. By signing the pledge, companies have agreed to increase low-carbon investments, deploy more clean energy and take other actions to build more sustainable businesses.
The measures taken by hundreds of companies have helped President Obama set an ambitious but achievable goal of reducing greenhouse gas emissions economy-wide by 26-28 percent. To date, 150 countries representing more than 85 percent of global carbon emissions have reported post-2020 climate policies to the United Nations. To read the American Business Act on Climate Pledge as well as to read the 81 companies' pledges, click here.