The U.S. Department of Transportation announced that recreational users of unmanned aerial systems, or drones, must register their systems with the federal government. A task force will be created to develop recommendations for a registration process for Unmanned Aircraft Systems (UAS).
"As with any technology, unmanned aerial systems will make our farms safer, more efficient and more environmentally friendly. That's good for farmers, good for consumers and good for the environment. We support reasonable rules and regulations to govern UAS technology," said National Corn Growers Association President Chip Bowling, a farmer from Newburg, Maryland. "Most farmers who use a drone will do so over open cropland in rural areas, far away from airports or large population centers. We hope the Federal Aviation Administration will recognize the important commercial applications of UAS technology and create rules that will put the technology in farmers' hands."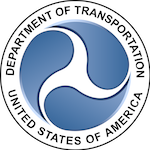 The Association for Unmanned Vehicle Systems International estimates that agriculture will account for as much as 80 percent of all commercial UAS use. Applications of unmanned aerial systems include crop scouting; early detection of pest infestations and crop disease; more precise application of fertilizers and other crop inputs; and reducing the need for humans in potentially dangerous tasks.
U.S. Transportation Secretary Anthony Foxx said, "Registering unmanned aircraft will help build a culture of accountability and responsibility, especially with new users who have no experience operating in the U.S. aviation system. It will help protect public safety in the air and on the ground."