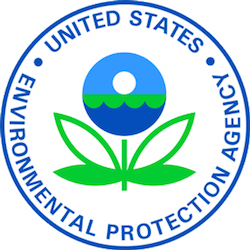 The Environmental Protection Agency (EPA) Monday released updated farm worker standards to provide health protections under the law similar to those already afforded to workers in other industries.
"We depend on farmworkers every day to help put the food we eat on America's dinner tables—and they deserve fair, equitable working standards with strong health and safety protections," said EPA Administrator Gina McCarthy. "With these updates we can protect workers, while at the same time preserve the strong traditions of our family farms and ensure the continued the growth of our agricultural economy."
The new EPA pesticide rules include:
Requiring all pesticide applicators be at least 18 years old
Creating whistleblower protections so farm workers can confidentially submit complaints over pesticide abuses
Providing pesticide application records for all farm workers for the past two years
Easy access to all workers or their representatives for records involving exposure to hazardous chemicals
Posting pesticide hazard information in central locations, in both English and Spanish
McCarthy, U.S. Secretary of Labor Thomas Perez and United Farm Workers president Arturo Rodriguez took part in a telephone press conference Monday to talk about the new regulations. [wpaudio url="http://traffic.libsyn.com/zimmcomm/epa-farm-workers.mp3″ text="New EPA farmworker regulations press call"]
While McCarthy says the cost to farmers for developing the new regulations, which have not been updated for 20 years, would be minimal, Agricultural Retailers Association President and CEO Daren Coppock says they have "substantially – and deliberately" underestimated the cost. "Industry comments submitted to EPA pointed out the error, but it does not appear to have been corrected in the final rule," Coppock said. "The real costs were provided, yet the agency stands by its artificial estimates, which suggests a deliberate disregard of the real-world cost implications of the rule."
The American Farm Bureau Federation (AFBF) is also expressing concerns about the new law. "Farm Bureau shares the agency's desire to protect workers, but we are concerned that the agency is piling regulatory costs on farmers and ranchers that bear little if any relation to actual safety issues," said Paul Schlegel, director of environment and energy policy for AFBF. Schlegel says Farm Bureau filed extensive comments on the proposal more than a year ago and that EPA itself could not justify the regulation it was proposing.