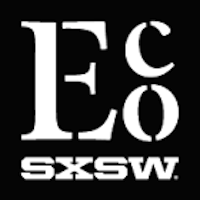 SXSW Eco® is a conference that celebrates the power of design, technology and business to drive global change.  They recently announced their final keynote speaker for the 2015 conference as Isha Datar, CEO of New Harvest.
Datar's area of interest is accelerating breakthroughs in cellular agriculture. Currently New Harvest is focused on making animal products without animals.
"SXSW Eco is about solving complex challenges, such as fixing our broken food system and its massive impacts on our environment, health, workers and animals," said Morgan Catalina, SXSW Eco Executive Producer. "We're honored to host this discussion on cultured and in-vitro protein because it showcases technology that does not merely disrupt a complicated industry – it completely reinvents it. Perhaps no conversation this year illustrates greater potential for positive impact as the post-animal bioeconomy."
Isha Datar joins previously announced Keynotes Dirk Ahlborn, CEO of the futuristic Hyperloop Transportation Technologies; Chris Lewicki, President & Chief Engineer of asteroid mining company Planetary Resources; James Redford, filmmaker & co-founder of the Redford Center; and closing remarks from Krista Donaldson, CEO of award-winning product design company D-Rev. SXSW Eco takes place October 5-7 at the Austin Convention Center in Austin, TX.
You can view the complete list of speakers and the schedule here.