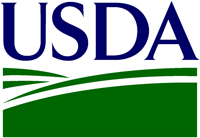 Farm sector profitability is forecast to decline for the second straight year, according to the latest report from USDA.
Net cash income is forecast at $100.3 billion, down about 21 percent from 2014 levels. Lower crop and livestock receipts are the main drivers of the change in 2015 net cash farm income from 2014, while cash production expenses are projected down by 1.1 percent. Net farm income is forecast to be $58.3 billion in 2015, down 36 percent from 2014's estimate of $91.1 billion. The 2015 forecast for net farm income would be the lowest since 2006 (since 2002 in inflation-adjusted terms) and a drop of nearly 53 percent from the record high of $123.7 billion in 2013. As a measure of profitability, net cash farm income is generally less variable over time than the broader net farm income measure. One explanation is that it is possible to exercise greater control on the timing of cash receipts and expenses and thereby moderate large swings from year to year.
Agriculture Secretary Tom Vilsack took a positive outlook on the report. "Today's farm income forecast is heartening for all Americans," said Vilsack in a statement. "The past several years have seen unprecedented highs in farm income, and despite the fact that farm income is forecast to be down from record levels, today's projections provide a snapshot of a rural America that continues to remain stable and resilient in the face of the worst animal disease outbreak in our nation's history and while the western United States remains gripped by drought. Thanks to its ability to be competitive through thick and thin, American agriculture remains fundamentally sound, supporting and creating good-paying American jobs for millions."
Crop receipts for 2015 are expected to decrease by $12.9 billion (6.2 percent) this year, led by a projected $7.1-billion decline in corn receipts. Soybean receipts are expected to be down $3.4 billion wheat down $1.6 billion compared to 2014. Livestock receipts are forecast to decrease by $19.4 billion (9.1 percent) in 2015 largely due to lower milk and hog prices.