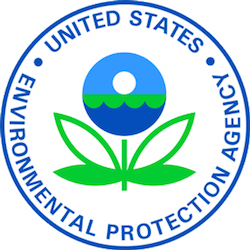 After more than a year of review, the Environmental Protection Agency has rejected a petition to limit the use of the herbicide glyphosate claiming that it causes harm to monarch butterflies.
EPA responded to the petition filed by the Natural Resources Defense Council saying the agency "has not determined that glyphosate causes unreasonable adverse effects to the monarch butterfly."
At the same time, EPA noted concern about the dwindling population of monarch butterflies and has identified actions to protect the monarch and the milkweed plant, an important resource for the pollinator. The agency has issued a Risk Management Approach to Identifying Options for Protecting the Monarch Butterfly, and is soliciting public comment on which potential action or a combination of actions would be most effective in reducing the impacts of herbicides on the monarch butterfly and its habitat. The agency is also requesting additional suggestions for protection measures for the monarch.
EPA's efforts will be informed by input from stakeholders, while also balancing the needs of landowners for weed and vegetation management in varied landscapes.