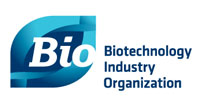 The Biotechnology Industry Organization will soon become the Biotechnology Innovation Organization.
The new name, which will be officially launched next year, was announced this week by BIO's new Board Chair, Ron Cohen, CEO of Acorda Therapeutics. "I'm pleased to announce that the BIO Board has approved a change to BIO's name," said Cohen during the 2015 BIO International Convention. "Still BIO, but now with a name that better expresses the essence of what our member companies represent."
"This is a great move that will help clarify for policymakers and the public the heart of our industry – scientific innovation that will help to heal, feed and fuel the world," added BIO's President and CEO, Jim Greenwood.
BIO is the world's largest trade association representing biotechnology companies, academic institutions, state biotechnology centers and related organizations across the United States and in more than 30 other nations.