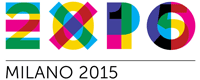 Once upon a time it was called the World's Fair. This time around it's called Expo Milano 2015 and it's in full swing right now in Milan, Italy. The only agricultural brand exhibiting is New Holland and they are showcasing the Sustainable Farm Pavilion.

The entire concept is inspired by the Clean Energy Leader® strategy pursued by New Holland since 2006 and in particular by the Energy Independent Farm project presented and awarded in 2009 at SIMA (Salon de la Machine Agricole), the international agri-business show of agriculture and livestock in Paris. It is based on energy self-sufficient farms and the belief that, free from the constraints of fossil fuels, farmers can "grow" their own sources of bioenergy.
AgWired is heading to Italy today to learn more about Expo Milano and the New Holland Sustainable Farm Pavilion so stayed tuned in this week.