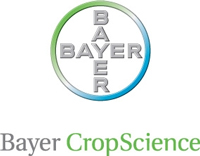 Bayer CropScience has partnered with venture capital firm Flagship Ventures to invest in leading-edge agriculture companies and technologies. The partnership also includes an investment in Flagship Ventures Fund V, a $537 million venture capital fund that closed in March 2015.
"Emerging challenges in agriculture are leading the industry in new and exciting directions," said Liam Condon, chief executive officer of Bayer CropScience. "With growing pest pressures, weather volatility and changes in consumer tastes, growers need and are counting on new solutions to increase yields on the farm. Bayer is committed to providing them with new innovations. We look forward to working with Flagship Ventures to bring exciting, breakthrough companies to market."

"Partnering with Bayer CropScience will help us realize the emerging opportunity we see for the development of game-changing technologies in agriculture," said Dr. Noubar Afeyan, senior managing partner and chief executive officer of Flagship Ventures. "Collectively we are dedicated to making sustainable, positive impacts on global farm operations and the global food supply."
Bayer CropScience joins AstraZeneca and Nestlé Health Science as strategic innovation partners in Flagship Ventures Fund V. The fund will focus on innovations in healthcare and sustainability in the energy, water, agriculture and nutrition sectors.