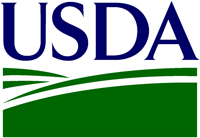 The much-anticipated 2015 Prospective Plantings released by USDA Tuesday shows declines expected in corn, wheat and cotton acres this year, with only a modest increase in soybean acreage.
Corn planted area for all purposes in 2015 is estimated at 89.2 million acres, down 2 percent from last year. If realized, this will be the third consecutive year of an acreage decline and would be the lowest planted acreage in the United States since 2010.
Soybean planted area for 2015 is estimated at a record high 84.6 million acres, up 1 percent from last year. Compared with last year, planted acreage intentions are up or unchanged in 21 of the 31 major producing States.
All wheat for 2015 is estimated at 55.4 million acres, down three percent from 2014, and all cotton is estimated at 9.55 million acres, 13 percent below last year.
Randy Martinson with Progressive Ag, who provided commentary on the report for the Minneapolis Grain Exchange crop call, was surprised by some of the numbers. "For corn, we're looking at acres coming in much higher than what was anticipated by the trade, about a half million more than expected," said Martinson. [wpaudio url="http://www.zimmcomm.biz/mgex/mgex-3-31-15.mp3″ text="MGEX crop conference call on 2015 prospective plantings"]
USDA raised its estimates on both corn and soybean acreage from the numbers released at the annual outlook forum in February. "The increase in corn was a bit of a surprise, and the market has not responded favorably," said John Anderson, American Farm Bureau's deputy chief economist. Corn futures dropped by around 15 cents a bushel with this news, but the soybean market has remained relatively stable. But "it's not too late for late acreage shifts," Anderson noted. "So if corn is down that affects soybeans prices as well."

National Corn Growers Association president Chip Bowling notes that even the lowest planted acreage since 2010 would still be the sixth-largest U.S. corn acreage planted since 1944. Assuming the five-year average 91.4 percent harvest rate and the projected 25-year trend yield of 162.3 bushels per acre is achieved, farmers will harvest 13.23 billion bushels. "U.S. farmers produced a record crop in 2014 with supplies abundant enough to meet all needs and provide an ample carry over into 2015," Bowling said.