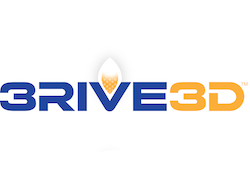 FMC Agricultural Solutions has partnered with Emerge Application Solutions, Owensboro, Ky., to commercialize the new 3RIVE 3D™ in-furrow crop protection delivery platform. The FMC patent-pending 3RIVE 3D technology seamlessly integrates formulation technology, application technology and active ingredients to increase the number of acres planted in a day.
"This system is streamlined for speed and efficiency. Growers can plant up to 500 acres on a single fill. There's no need for large saddle tanks or changing tender rigs and, compared to granular products, the fully loaded unit adds minimal weight to the planter," said Rick Kesler, FMC business services manager. "3RIVE 3D lets growers easily and efficiently cover more acres in less time while saving water, fuel and labor."
Growers looking for a chance to see the system in person can do so at upcoming farm shows. The 3RIVE 3D system will be on display at the National Farm Machinery Show, February 11-14 in Louisville, Ky. and at Commodity Classic, February 26-28 in Phoenix, AZ.
FMC scientists used their market-leading formulation expertise to reduce the amount of water needed to deliver crop protection products to the furrow. Just 40 ounces of solution is applied per acre. The 3RIVE 3D manifold precisely mixes the right amount of product with a very low volume of water and expands the mixture up to 50 times into a three-dimensional continuous Zone of Protection delivered directly into the furrow. 3RIVE 3D products from FMC are exclusively formulated for use in the 3RIVE 3D application system and require minimal measuring and no mixing or tank agitation, thus simplifying in-field preparation.
When it was time to commercialize this technology, FMC looked to Emerge Application Solutions, a wholly-owned subsidiary of Ohio Valley Ag, the company that designed the delivery system for the FMC revolutionary Capture® liquid, at-plant insecticide. Emerge Application Solutions will produce, sell, service and support the 3RIVE 3D™ equipment. FMC will market products formulated for the 3RIVE 3D system through its network of Star Retailers. Capture LFR is a restricted use pesticide.
The 3RIVE 3D application system includes a 130-gallon water tank, a 30-gallon product tank, along with the necessary pumps and compressors, and is compactly skid-mounted for easy installation on all major planter brands. In this introductory year, the 3RIVE 3D application system will be available in a kit for 12-row, 16-row and 24-row planters that will include installation, technical support and service by Emerge Application Solutions' technicians. A limited number of commercial units will be delivered in time for the 2015 planting season. A full-scale launch is planned for 2016, when kits will be added for 36-row and 48-row planters.
The main unit including the water tank, product tank and mechanical area measures 28" wide, 56" long and 37" tall. Fully loaded with water and product, the 3RIVE 3D system weighs only 1,600 pounds. "The 3RIVE 3D system better matches planters' seed capacity and aligns with the trend among planter manufacturers to offer planters that are lighter and faster," said Heath McCormick, sales and marketing manager for Emerge Application Solutions. "This system allows the grower to get his crop in the ground more efficiently, while saving weight on the planter, which can lead to another benefit: less soil compaction."
Treatment products will be packaged in 15-gallon returnable containers. Capture 3RIVE 3D will be the first product formulated to integrate with this game-changing delivery platform, bringing a whole new dimension in precision and performance to in-furrow application. Capture 3RIVE 3D offers all of the agronomic benefits of Capture® LFR®, the leading liquid at-plant insecticide brand. Capture LFR and Capture 3RIVE 3D are restricted use pesticides.
Other products are in development, according to Matt Hancock, FMC North American corn segment manager. "The 3RIVE 3D platform provides future opportunities for combining multiple active ingredients including insecticides, fungicides and biostimulants," said Hancock. "It is increasingly important to protect the seed and seedling in the furrow to help provide an environment for corn plants to live, grow and thrive. 3RIVE 3D is a breakthrough technology with the potential to change how we think about at-plant applications."
3RIVE 3D is a novel technology that combines molecule and machine into a precision platform for solutions and use patterns that will enhance productivity through seedling defense, plant health and farming efficiency. The 3RIVE 3D application system will be priced similarly to other turnkey in-furrow delivery systems.