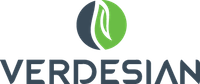 Verdesian Life Sciences has increased its sales staff with the hiring of four sales experts: Bob Bischoff, John Henize, Brad Meckle and Mark Seipel who will join Verdesian as regional sales managers. The new team members will help to drive sales growth and support relationships with key customers in the plant nutrition, seed treatment and inoculants product categories.
"As we continue to grow and attract new talent, we strive to keep the focus on our customers," said Greg Thompson, chief operating officer for Verdesian. "The plant health and nutrition markets are rapidly expanding. Creating the perfect fit with our staff's knowledge, product strengths and geographic needs allows us to build valuable relationships and better serve our customers."
In addition, Randy Kegler is joining Verdesian as a technical sales representative serving as a specialist in the southeast for More Than Manure® (MTM®) Nutrient Manager.
"We are pleased to have Bob, John, Brad, Mark and Randy join our Verdesian sales team," added Thompson. "They each bring unique perspectives and expertise from their wide-ranging experiences in the agriculture industry. We look forward to the value they will offer our customers."