A new scientific review from the University of California-Davis has found no adverse impact on the performance and health of livestock and poultry consuming genetically engineered feed in the time since it was first introduced 18 years ago.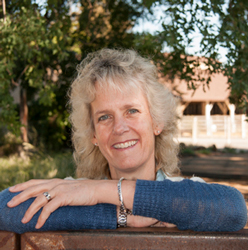 The review, led by UC Davis animal scientist Alison Van Eenennaam, examined nearly 30 years of livestock-feeding studies that represent more than 100 billion animals. The review study also found that scientific studies have detected no differences in the nutritional makeup of the meat, milk or other food products derived from animals that ate genetically engineered feed.

"Studies have continually shown that the milk, meat and eggs derived from animals that have consumed GE feed are indistinguishable from the products derived from animals fed a non-GE diet," Van Eenennaam said. "Therefore, proposed labeling of animal products from livestock and poultry that have eaten GE feed would require supply-chain segregation and traceability, as the products themselves would not differ in any way that could be detected."
Now that a second generation of genetically engineered crops that have been optimized for livestock feed is on the horizon, there is a pressing need to internationally harmonize the regulatory framework for these products, she said.
"To avoid international trade disruptions, it is critical that the regulatory approval process for genetically engineered products be established in countries importing these feeds at the same time that regulatory approvals are passed in the countries that are major exporters of animal feed," Van Eenennaam said.
Van Eenennaam has been named by the Council for Agricultural Science and Technology (CAST) as the 2014 Borlaug CAST Communication Award winner. The award recognizes individuals who are actively excelling in communication of agricultural science and technology. She will receive the award on the occasion of the 2014 Borlaug Dialogue hosted by the World Food Prize Foundation and will speak on "The Livestock Revolution" and then will participate in a Food Dialogues hosted by U.S. Farmers & Ranchers Alliance. It will take place October 15 in Des Moines.