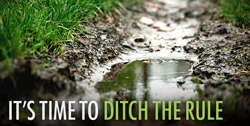 The U.S. House of Representatives voted 262 to 152 Tuesday to override a proposed rule that would greatly expand regulation of waters in the United States.
A parade of Congressional representatives from both parties spoke up for the bill that would stop the controversial rule proposed by the Environmental Protection Agency and the U.S. Army Corps of Engineers to clarify regulated "Waters of the United States" (WOTUS) under the Clean Water Act.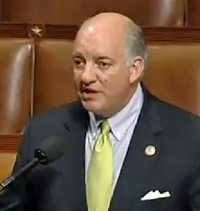 Rep. Steve Southerland (R-FL) sponsored the bill, called the "WOTUS Regulatory Overreach Protection Act", which would prohibit the government from "developing, finalizing, adopting, implementing, applying, administering, or enforcing" the WOTUS rule. The legislation also would block a companion interpretive rule, which includes what agricultural practices would be exempt from the WOTUS rule.
"Our bipartisan bill draws a line in the sand…we are providing a safeguard against federal government overreach into regulatory decisions best made by officials at the state and local levels," said Southerland. "This bill is not anti-environment, it's not anti-clean water, our bill preserves the partnership we've had for years to strengthen the health of our waterways and manage our water quality." [wpaudio url="http://www.zimmcomm.biz/government/wotus-southerland.mp3″ text="Rep. Steve Southerland (R-FL) on his bill to stop WOTUS"]
Agricultural organizations that have been fighting the proposed rule were pleased to see the bill pass the House. "Today's action is an unmistakable signal that the tide is turning against those who ignore the constitutional separation of powers in the United States," said American Farm Bureau president Bob Stallman. "We will ditch this rule."
Meanwhile, the bill is expected to go nowhere in the Senate and the White House has already promised to veto it if it does make it that far.