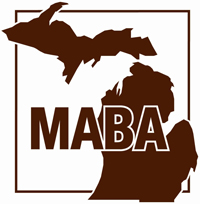 Michigan agricultural leaders held a conference call Thursday morning to discuss algae bloom issues and proactive water quality efforts being undertaken by producers in the state.
"Michigan agriculture is proactive and part of the solution when it comes to water quality issues in the Western Basin of Lake Erie and surrounding areas," said Jim Byrum, president of the Michigan Agri-Business Association, who announced two new efforts which represent first steps in a long-term effort to ensure Michigan's continued leadership on water quality issues. MABA will host three precision agriculture demonstrations this month for members of the media to learn more about advanced agriculture technology and water quality and will convene a special forum next week to engage fertilizer industry leaders on key issues, including water quality in the Western Basin of Lake Erie.
Jim Zook, executive director of the Michigan Corn Growers Association, discussed the role that technology plays in providing solutions to water issues. In particular, Michigan is a leader in the use of precision agriculture technology, which helps producers optimize fertilizer use.
"Even just a few years ago, the technology just wasn't where it is today," said Zook. "Growers didn't have the precision agriculture tools that are in use across the state to pinpoint fertilizer applications. Michigan's corn producers have embraced new technology, and they're using it to be part of the solution on water quality issues."
Also on the call were Michigan Milk Producers Association president Ken Nobis, Michigan Pork Producers executive director Mary Kelpinski, and Dr. Tim Boring, research director for the Michigan Soybean Promotion Committee.
Listen to the conference call here: [wpaudio url="http://www.zimmcomm.biz/ag-group/mich-agbiz-call.mp3″ text="Michigan Agriculture Groups Discuss Water Quality"]