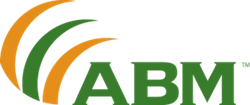 Advanced Biological Marketing (ABM) announces the issuance of U.S. Patent No. 8,716,001 for a Trichoderma strain that induces resistance to plant diseases and increases plant growth. The patent was issued to Cornell University and ABM has exclusive worldwide rights.
The patent covers the technology that induces gene expression triggers for healthier and more productive plants. The Trichoderma works by first colonizing the crop root system. Its use on the seed allows the plant to grow in a more beneficial manner than it would without the Trichoderma and changes the plant's physiology without altering its DNA.
This patented strain of Trichoderma offers an all-natural way to improve agricultural production and increase plant yields for crops such as corn, wheat, soybeans, cotton, peanuts, forage crops and vegetables. Additional benefits of Trichoderma include:
• Greater resistance to plant stresses such as disease and drought
• Bigger root systems and plant growth
• Better water and fertilizer use efficiency
• Increased photosynthesis, which leads to a healthier plant
"ABM is dedicated to providing farmers with sustainable solutions to improve their agriculture production," said Dan Custis, ABM CEO. "Our work with Cornell University and the issuance of this patent allows us to continue producing products that offer farmers the most advanced solutions in enhancing plant growth and productivity."
ABM also recently announced an agreement with INCOTEC Group B.V. in which INCOTEC will combine ABM's yield enhancing inoculants with INCOTEC's innovative seed coating and enhancement technologies.
INCOTEC will have marketing rights to the seed industry of ABM products in the USA, Europe, India and South America.
Dan Custis, CEO of ABM states, "We are excited to partner with INCOTEC to help increase yields and profitability for farmers worldwide. This partnership adds value and convenience in a sustainable way. It is an excellent opportunity to expand our market share not only in the US, but around the globe."
JanWillem Breukink, senior executive member of the Board of INCOTEC, says: "We are very happy that ABM has chosen us as the preferred partner for the application of their innovative products to seeds. INCOTEC is offering a completely independent application platform where companies like ABM can work with INCOTEC to make sure that it is a quality process that is used to apply their products to seeds."