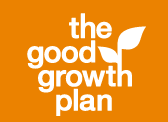 Syngenta announced a contest for creative ideas that will support one or more of the six measurable commitments of The Good Growth Plan. The Good Growth Plan Grant Contest will award one Grand Prize of $20,000 to help the winner implement the idea. Also, three runners-up will receive $10,000 each for the same purpose. Deadline for submissions is July 14, 2014. For contest details, official rules and to submit an idea, visit www.GoodGrowthPlanGrant.com.
"Last fall, Syngenta launched around the world The Good Growth Plan, agriculture's most ambitious and comprehensive program to help sustainably address the global food security challenge," said Jill Wheeler, Syngenta head of sustainable productivity in North America. "As part of this effort, we have been asking others to be involved. Now we are reaching out broadly in North America with this contest to find truly innovative ideas."
The Good Growth Plan addresses the overall food security challenge with six measurable objectives to boost resource efficiency, rejuvenate ecosystems and strengthen rural communities. One planet. Six commitments.