A new partnership marries yield enhancing inoculants with innovative seed coating and enhancement technologies to help farmers be more efficient and productive.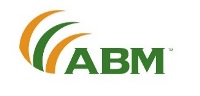 The agreement brings together Ohio-based Advanced Biological Marketing (ABM) and INCOTEC Group B.V. (INCOTEC) based in Enkhuizen, The Netherlands, according to a release from the two companies.
"We are excited to partner with INCOTEC to help increase yields and profitability for farmers worldwide. INCOTEC products enhance and improve seed and that's a great match with our product line," says ABM CEO Dan Custis. "It is an excellent opportunity to expand our market share not only in the US, but around the globe."
INOTEC senior board member JanWillem Breukink says they are pleased that ABM chose them as the preferred partner for the application of their innovative products to seeds. "INCOTEC is offering a completely independent application platform where companies like ABM can work with INCOTEC to make sure that it is a quality process that is used to apply their products to seeds," said Breukink. "We believe that ABM's products will add value to seeds in many parts of the world to support growers in getting the best out of their crop."
INCOTEC will have marketing rights to the seed industry of ABM products in the USA, Europe, India and South America.