Spring field operations are well underway and Ag Leader's Technical Support department is buzzing!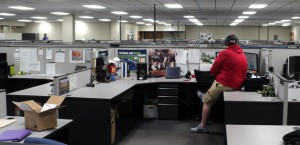 Any given business day, over 40 members of the Support department are here to help advance the usability of our comprehensive lineup of precision agriculture products. From 7am to 7pm Monday through Friday, 8am to 4pm on Saturdays and 12pm to 4pm on Sundays during the spring planting season, we're here for you!
Technical Support Seasonal Schedule
And judging by this map showing percentage of corn crop planted, we'll still have plenty of opportunities to speak with you yet this planting season!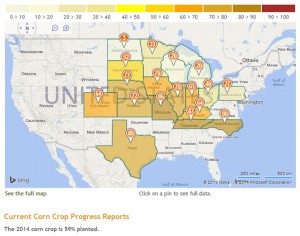 Happy Farming!
"Corn Planting Map." Ag Web. Farm Journal, Inc. 12 May 2014. Web. 12 May 2014
Become a fan of Ag Leader on Facebook today, and get the latest precision ag videos on the YouTube channel. For more information about Ag Leader products and services, or to visit the blog site, go to www.agleader.com.