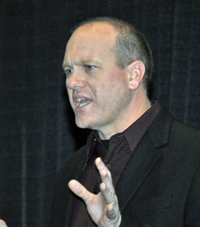 Weed control today is more complex and difficult than before so BASF reminds growers this season that a key element to combating resistance is the herbicide site of action.
There's a difference between site of action and mode of action. Basically, site of action is "where" and mode of action is "how."
"The site of action is the location in the plant where the herbicide has its primary effect," says Bryan Young, Ph.D., Associate Professor of weed science, Purdue University. "Typically, the target is an enzyme used in carrying out a process like amino acid production or photosynthesis. The herbicide targets that enzyme and stops the process."
"Because it is the key to a herbicide's effectiveness, we recommend using a variety of effective sites of action," adds Chad Brommer, Biologist, Herbicides at BASF. "Utilizing different sites of action is like having multiple tools in your weed control tool belt."
There are about two dozen sites of action registered today for commercial products. About half of those are available in the United States. Because of the limited number of available sites of action and the spread of weed resistance, it's important to use overlapping effective sites of action to reduce selection pressure on any single site of action and mitigate the development of further resistant populations.