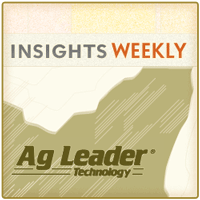 The production ag community has envisioned the many benefits of utilizing UAV technology since its inception. With many affordable solutions on the market today, ag professionals have begun offering services, and growers have realized the opportunity of using their own UAVs in their operations. While UAVs have become more affordable, often this technology has required the purchase of additional software programs to stitch, process and analyze captured imagery. While SMS doesn't currently offer image stitching tools, the software is capable of processing and analyzing the raw NIR imagery.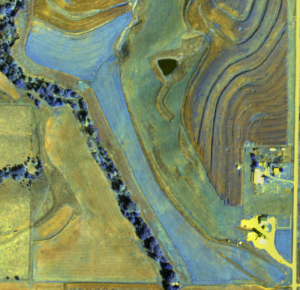 SMS Advanced features an NDVI Analysis tool that allows customers the ability to convert captured NIR imagery into manageable spatial layers. Images captured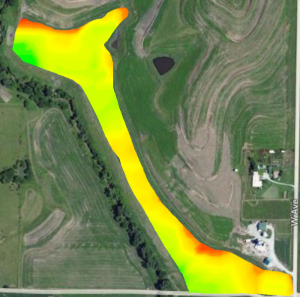 from UAVs, planes and satellites can be converted into mappable NDVI and Crop Vigor values by simply identifying the near-infrared and visible red bands. In addition, the Equation Analysis in SMS Advanced has the ability to reference individual color bands and insert those values into a user-defined formula for creating a custom map. These new maps can then be used for identifying problem areas, generating prescriptions, creating management zones and further data analysis. To learn more and download a free trial version of the SMS Advanced software, please visit agleader.com. (Photo at left is Processed Image using SMS NDVI Analysis.)
Become a fan of Ag Leader on Facebook today, and get the latest precision ag videos on the YouTube channel. For more information about Ag Leader products and services, or to visit the blog site, go to www.agleader.com.