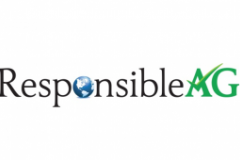 The Agricultural Retailers Association (ARA) and The Fertilizer Institute (TFI) recently announced the selection of individuals to serve on the newly formed ResponsibleAg Board of Directors.
The nine representatives include:
– Alicia Duke, Director, Health and Safety, Simplot
– Justin Gough, Director, Agricultural Products, LSB/El Dorado Chemical Company
– Dave Ito, Manager, Human Resources & Regulatory Affairs, Lyman/Tremont Group
– Pete Mutschler, Environmental and Safety Director, CHS Inc.
– Tim McArdle, Executive Vice President & COO, Brandt Consolidated, Inc.
– Rosemary O'Brien, Vice President, Public Affairs, CF Industries, Inc.
– Billy Pirkle, Sr. Director, Environmental, Health & Safety, Crop Production Services
– Scott Rawlins, Director, Regulatory & Governmental Affairs, Wilbur-Ellis Company
– Rod Wells, Manager, Plant Food Division, GROWMARK, Inc.
Wells says it's important for GROWMARK to be involved in this non-profit organization designed to work with retailers ensuring best practices are in place providing a safe product to the consumer.
"This is an industry led initiative," said Rod. "We want to demonstrate that we are doing the right things, that we are operating safety, we're complying with regulations, that we are accountable. We feel like ResponsibleAg is a very transparent way to show that we are committed, compliant, and safe operators in the communities that we serve."
You can listen to an interview with Rod here: [wpaudio url="http://zimmcomm.biz/growmark/growmark-14-responsibleag-wells.mp3″ text="Interview with Rod Wells, GROWMARK"]
The board of directors for ResponsibleAg will meet next month to finalize bi-laws, an operating budget, elect officers and begin looking for a business manager to oversee the day to day operations of the new organization.
ResponsibleAg is an independent, not-for-profit organization designed to support fertilizer retailers' compliance with federal safety and security regulations. Under ResponsibleAg, retail fertilizer dealerships will have access to comprehensive inspections based on federal regulatory requirements. The inspections will be carried out by trained auditors who will have successfully completed an intensive training course based on the objectives of ResponsibleAg.