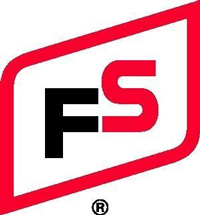 The FS System of GROWMARK has launched a new website to help better promote the brand that has been in existence for nearly 50 years.
The history of the FS System dates back to the formation of the Illinois Farm Supply Company in the early 1920s and was developed as a consolidated brand for agricultural and energy-related products in 1955.
Krista Wolf, GROWMARK Manager for Brand Strategy & Marketing Communications says the new website – www.FSSystem.com – is part of an overall campaign for the FS Brand. "We've used campaigns to promote the FS brand throughout all trade territories of the FS companies," which includes the Midwest and northeastern United States and in Ontario, Canada.
The new site is easy to navigate and includes links to the various FS companies. "While all of those entities had their own websites, we didn't have a system presence for the FS brand," said Krista, who added that it also helps make the FS brand more search engine friendly. There are also links on the site to all of the FS brand segments, including agronomy, seed and energy – and links to all of the FS social media pages.
Find out more in this interview with Krista: [wpaudio url="http://zimmcomm.biz/growmark/growmark-krista.mp3″ text="Interview with Krista Wolf, GROWMARK"]