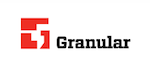 Solum Inc. recently has changed it's name to Granular Inc. and launched a new cloud business software and analytics offering for farmers. The new platform is now beta testing on several farms in the Midwest. Monsanto Company has also acquired Solum's soil science business, which will be operated by it's subsidiary The Climate Corporation.
The proceeds from the acquisition, along with a new $4.2 million round of financing from Andreessen Horowitz, Google Ventures, and Khosla Ventures, are being invested into Granular to develop business software for the $3 trillion agriculture vertical. The funds will be used to expand Granular's engineering team in San Francisco and sales and customer support teams across the United States.
"We were fortunate to develop two great business lines at Solum: an advanced soil science business based in Iowa and a cloud software and analytics business here in San Francisco," said Sid Gorham, CEO of Granular. "The Climate Corporation is the right partner to bring our soil science innovations to their full commercial potential. For our part, we're excited about building out Granular as a cloud software provider to help large farming businesses become more efficient, profitable and sustainable."
Large farmers are managing highly complex businesses using general business software on an office computer. With Granular, they will run their entire business on cloud and mobile applications that are purpose-built for agriculture.
"There have been significant technology advances in farm equipment and agronomic science, but nobody has developed enterprise-wide business software for our industry," said Kip Tom, who runs large farms in Indiana and Argentina and is chairman of Granular's Industry Advisory Board. "The time is now for a software platform that integrates business planning and performance analytics across our entire organization."
Granular gives producers the end-to-end visibility and control they need to improve efficiency and make smarter business decisions. Capturing critical production and financial data from each cropping cycle and using advanced analytics to suggest opportunities for financial, operational and agronomic optimization.