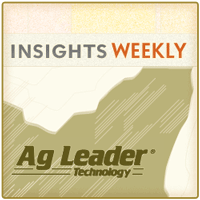 ZimmComm's Joanna Schroeder recently caught up with Ag Leader's Josh Rasmusson about the Compass display, a simple and affordable precision farming display that offers guidance and virtual terminal capabilities.
Learn more about this new product offering which was just launched in November 2013 in Joanna's full interview with Josh.
[wpaudio url="http://agwired.com/wp-content/uploads/2014/02/iowapower-rasmusson-14.mp3″ text="Listen to Rasmusson explain"]
Become a fan of Ag Leader on Facebook today, and get the latest precision ag videos on the YouTube channel. For more information about Ag Leader products and services, or to visit the blog site, go to www.agleader.com.
Click here to view the 2014 Iowa Power Farming Show photo album.