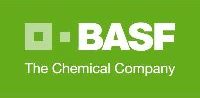 Wheat growers have new class of chemistry to fight Italian ryegrass.

BASF just announced that Zidua® herbicide has received federal registration from the Environmental Protection Agency for spring and winter wheat.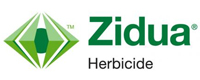 Zidua herbicide provides wheat growers with a powerful tool to fight tough to control weeds like Italian ryegrass, annual bluegrass and canarygrass. In addition, Zidua herbicide suppresses many broadleaf and grasses in wheat including brome species, wild oat, foxtail species, kochia, pigweed, chickweed, henbit and wild mustard. Zidua herbicide was previously registered only for use in corn and soybeans.
Zidua herbicide utilizes a unique class of chemistry – pyroxasulfone. More than 10 years of research and field trials by BASF have demonstrated that Zidua herbicide provides excellent residual control of resistant weeds like Italian ryegrass.
"Wheat growers now have access to a new residual tool for long-lasting weed control with Zidua herbicide," said Greg Armel, Ph.D., Technical Market Manager, BASF. "The pyroxasulfone in Zidua herbicide helps control Italian ryegrass weed populations, even those populations resistant to ALS-inhibitor and ACCase herbicides."
We talked with Greg about Zidua at last year's Commodity Classic after they received registration for soybeans. I suspect we will hear more about it this year at Classic!