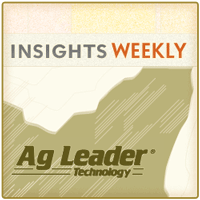 This week we caught up with Scott Andrews, Ag Leader Customer Support Manager, who tells us a little more about what Ag Leader tech support is doing to gear up for the busy upcoming spring season.
1. With the spring rush almost upon us, what is Ag Leader doing to prepare to be ready to answer grower calls?
Ag Leader support is continuously reviewing how we can better help our customers. We continually train our staff on our products so that we are able to support our customers. We are tweaking our staffing so that we have the right resources in place to handle the types of calls we receive during planting season, and then we'll re-tweak for applications over the summer and harvest in the fall.
2. What do you believe makes Ag Leader stand out above the competition when it comes to tech support?
Our helpful staff is what makes the difference. Every tech support representative is here because they want to help our customers.
3. When growers purchase precision Ag equipment, it comes along with tech support. They're purchasing peace of mind. Why is this so important for their investment?
Farming can be challenging enough when equipment functions properly and weather cooperates. Knowing these aren't guaranteed for our customers, we strive to provide quality, timely support so that customers can focus on their operations.
4. Tell me about the tech support team. Who are the people behind the product?
There are about 50 tech support staff who either grew up in ag or decided to pursue ag as a career. They are men and women from around the country ready to help our customers have a successful year.
Become a fan of Ag Leader on Facebook today, and get the latest precision ag videos on the YouTube channel. For more information about Ag Leader products and services, or to visit the blog site, go to www.agleader.com.