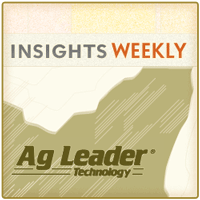 Ag Leader Technical Support will be closed from Tuesday, Dec. 24 through Thursday, Jan. 2, 2014. During this time, there will not be an option to leave a voicemail message.
We would like to wish you and your families a very Merry Christmas and Happy New Year!
Become a fan of Ag Leader on Facebook today, and get the latest precision ag videos on the YouTube channel. For more information about Ag Leader products and services, or to visit the blog site, go to www.agleader.com.