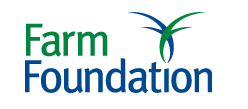 The Farm Bill is still up in the air on Capitol Hill, and that's why the folks at Farm Foundation have set up another of their free forums not too far from where Congress will be discussing the legislation's future. In this next forum on Wednesday, Dec. 4, at the National Press Club in downtown Washington, D.C., the group has invited a host of experts to talk about the future of federal conservation programs and what those programs mean to land owners and conservation work on the land.
Moderating the panel will be former Texas Congressman Charlie Stenholm. Five panelists will present perspectives on the legislation:
Bruce Knight of Strategic Conservation Solutions and former Chief of USDA's Natural Resources Conservation Service, will provide an overview of federal conservation policies and the role of federal programs in conservation work.
Eric Lindstrom, who works on wetlands and water conservation at Ducks Unlimited, will discuss that organizations' migratory bird program, including the federal duck stamp program.
North Dakota farmer Don Bauman will explain the role of conservation in his farming operation.
Marcus Maier of the Indian Creek Watershed Project, will discuss the role of federal programs in this farmer-led project.
To sign up, click here. Also, if you can't make it to the event, the audio will be archived on the Farm Foundation website.