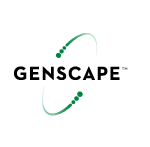 More information certainly helps any operation, especially operations dependent on precision technology (and who these days doesn't need more precise information?). Provider of energy information for commodity and financial markets Genscape has bought LandViewer to expand its technology footprint in the agriculture and biofuels industries. Genscape says, using NASA satellite data to get daily updates of corn vegetation progress, the LandViewer platform gives corn traders and buyers land use and crop progress information on a sub-regional level so they know where to source grain and how to set the best prices.
"The LandViewer platform opens a lot of doors for Genscape customers to make informed grain management decisions ahead of market movements. When you know the supply of corn you can set better prices, hedge investment risk and stay ahead of the competition," says Robert Barton, Managing Director of Agriculture and Biofuels at Genscape.
To complement the LandViewer acquisition and to provide additional value to ethanol customers Genscape has also launched a unique QAP specifically for the ethanol industry. The new program offers a way for ethanol plants to create QAP-B RINs desired by Obligated Parties with a minimal impact on plant operations. Using their proven technology, the company can offer a cost-effective method to directly manage RIN generation compliance while eliminating the hassle of onsite auditing.
Also designed for traders, LandViewer uses a combination of historical data, national yield regressions and fundamental crop data to deliver highly accurate projections of crop yields on a national level to inform trading and investment strategies.
The LandViewer technology was developed at the University of Illinois at Chicago Energy Resources Center.