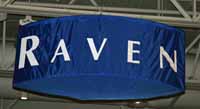 The 2013 Raven Innovation Summit wrapped up last night with an awards banquet honoring Raven Industries dealers from across the world. The two-day event consisted of the announcement of brand new innovative technologies, a trade show and educational break-out sessions where dealers got all their questions answered about the new product launches.
During the opening session general manager and vice president of Raven Industries, Matt Burkhart, had the privilege to finally make the hard work and years of research public. Raven is recognized as a leader in precision agriculture and has been introducing leading edge technology since 1978. Maybe the most coveted new product is the Viper 4, a fourth generation Viper loaded with simplicity, power and connection.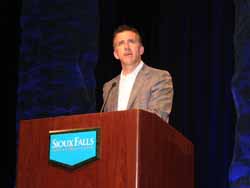 Listen to Matt's complete product launch presentation here: [wpaudio url="http://zimmcomm.biz/raven/ris-13-product-announcement.mp3″ text="Product Launch Announcement"]
I also got to sit down with Matt and he shared how the passion for Raven's Applied Technology Division is helping farmers feed the world. Their mission to do this is surrounded by growing their core, expanding internationally and focusing on information management.
Listen to my interview with Matt here: [wpaudio url="http://zimmcomm.biz/raven/ris-13-burkhart.mp3″ text="Interview with Matt Burkhart"]
Check out photos from the event here: Raven Innovation Summit Photo Album