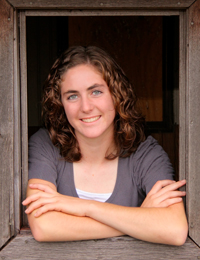 We are so pleased with the response to our new agri-blogging internship program. It was tough to choose just one for the summer semester, but we finally decided on Maggie Seiler – a sophomore at Kansas State University dual majoring in agricultural communications and journalism and animal sciences and industry.
Maggie grew up on a dairy operation outside of Wichita and has worked for the Kansas Dairy Association and the Kansas Center for Sustainable Agriculture and Alternative Crops, as well as serving as an Agricultural Ambassador and an officer for the Agricultural Communicators of Tomorrow. She is very interested in the agriculture use of social media.
"Blogging and the use of social media platforms is becoming an increasingly important part of journalism and the agricultural industry," Maggie said in her application. "I really appreciate the ability of online platforms and blogs to provide the vital information from agriculture industry meeting to members of the community that cannot physically travel to events. ZimmComm is a company that stays on the cutting-edge of industry developments sharing them with producers. I would really like to be a part of this movement and especially focus on increasing my knowledge of using online platforms to reach out to agriculturists."
We are not wasting any time getting Maggie on the agri-blogging highway. She will be joining Chuck next week for the 2013 Alltech Symposium in Lexington, Kentucky and you can expect to meet her at other events this summer.
Welcome, Maggie!