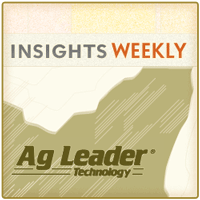 Ag Leader offers a variety of SMS™ training sessions to help answer grower and dealer questions about the software.
Today, we caught up with Jessica Ahrens, Ag Leader training specialist, and asked her:
• What's new this year?
• How do these training sessions set Ag Leader apart from other precision ag companies?
• Why is attending a training important each year?
• And most importantly, when do they start and how do growers and dealers get signed up?
[wpaudio url="http://precision.agwired.com/wp-content/uploads/sites/3/2013/05/JessicaAhrensFullAudio.mp3″ text="Listen to our full interview with Ahrens here"]
Remember to visit sms.agleader.com for more information.
Become a fan of Ag Leader on Facebook today, and get the latest precision ag videos on the YouTube channel. For more information about Ag Leader products and services, or to visit the blog site, go to www.agleader.com.