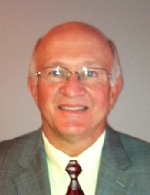 Longtime soybean industry executive Jim Palmer has been named chief executive officer of the National Association of Wheat Growers (NAWG). Palmer was selected by the NAWG Board of Directors after a search process led by the NAWG officers and grower-leaders of the National Wheat Foundation, NAWG's affiliated charitable organization.
He will officially begin work with the Association and Foundation as of June 1, though he plans to meet with NAWG's grower-leaders and staff throughout the month of May.
Palmer has worked in administrative roles for national and state agriculture organizations for the past 30 years, most of that time in the soybean industry. From 1997 until early 2012, he worked as the executive director for the Minnesota Soybean Growers Association and the Minnesota Soybean Research and Promotion Council. Earlier in his career, he was engaged in commercial agriculture credit and was the staff lead during the development of the United Soybean Board, the national soybean checkoff. Since leaving Minnesota Soybean, he has worked as an independent management and development consultant with agriculture companies around the United States.