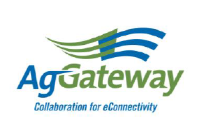 Registration is now open for AgGateway's 2013 Mid-Year Meeting, to be held June 17-20 at the John Deere Financial Facility in Johnston, Iowa. At the meeting, AgGateway councils, committees and working groups will move forward on valuable efforts to promote, enable and expand eBusiness in agriculture. These efforts are helping companies to implement supply chain efficiencies in such sectors as precision agriculture, seed, grain, feed, crop nutrition and crop protection, as well as for ag retail companies.
There is no registration fee for the Mid-Year Meeting, which makes it a great opportunity for those who have been curious about eBusiness and the organization to see AgGateway in action, and to join in networking events and educational sessions.
AgGateway has seen significant growth due to the success of member collaborations on eConnectivity projects. Membership has grown from 141 to 170 member companies in the past year alone.