Our latest ZimmPoll asked the question, "How do you combat social media overload?" We live in a new media world where we can communicate instantly with one person or the whole world. Does it ever bother you? Do you have to take a break from it all?
Our poll results: Twenty-five percent said Focus On 1 or 2 Social Networks, twenty-three percent said Physically Talk To People, thirteen percent Turn Devices Off For a While, ten percent Don't Get Overloaded, eight percent Do Farm Chores and said Overload, What Overload?, five percent Set Time Limits, Read a Book, and Other. Based on poll results, focusing on one or two social media networks rather than all of them helps most people keep the chaos at ease.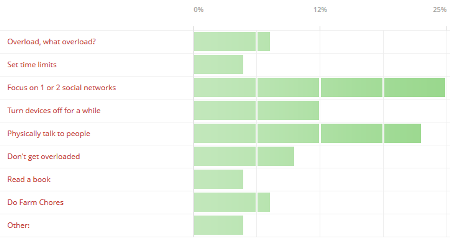 Our new ZimmPoll is now live and asks the question, "Have you started spring planting?" The weather has been less than predictable over the last month, this time last year many of you were already in the fields. Has it delayed your spring planting date? Let us know.
ZimmPoll is sponsored by

.