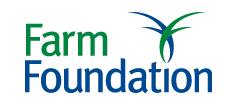 How the world's farmers meet the demands of a growing population in a sustainable way is the subject of the next Farm Foundation Forum on Wednesday, March 6, at the National Press Club in Washington, D.C. The forum will also be broadcast on the web for free.
Attendees will discuss a new report from Solutions From the Land (SFL), a national dialogue of landowners and conservationists focused on the sustainable policies and practices:
The report is the result of a three-year conversation among thought leaders in agriculture, forestry and conservation to identify the land challenges faced today and in the years ahead, and propose pathways to address those challenges. The pathways proposed are not intended to be prescriptive, but rather to serve as the basis for robust, solutions-oriented conversations among the diverse range of stakeholders with interests in land use issues. This includes foresters, farmers, ranchers, conservationists, community leaders, recreation enthusiasts, the wildlife community, policy makers and agribusiness leaders.
Former Texas Congressman Charlie Stenholm will moderate the discussion on the report.
More information on attending in person or watching the webinar is available on the Farm Foundation website. Register by noon Monday, March 4.