More than 250 of the nation's most innovative farmers recently were invited to attend the recent BASF Crop Protection grower symposium in Fort Lauderdale highlighting "Fields of Opportunity" for the future of agricultural productivity. Among them was Jay Drees of Iowa.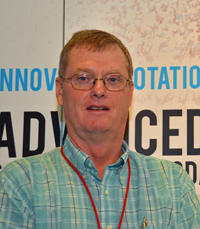 "I'm a second generation farmer. We basically raise corn and soybeans," Jay said. He also serves on BASF's Grower Advisory Panel, a position designed to explain to BASF what some of the current problems are with farming and to find possible solutions.
Jay said technology in the equipment and in the seeds they put in the ground are making their operations run better. "GPS has been a big thing. It's made it easier and more efficient to cover more of the acres." He also credits new corn varieties that are resistant to drought as helping make his job a little easier. Plus, Drees is really happy with BASF's new treatments to hold ground water better.
Jay said coming to a symposium like this is valuable because of how much they learn from farmers in other parts of the country … especially how southern farms have to learn to deal with certain weeds before they hit his farm in Iowa. "The people in the south get to see the weeds before we do, and I told one guy that I appreciate that they do get 'em, so we can figure out a way to kill 'em before they get to us!"
Listen to an interview with Jay here: [wpaudio url="http://zimmcomm.biz/basf/basf-13-grower-jay.mp3″ text="Jay Drees, Iowa farmer"]