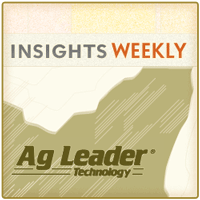 This week, Ag Leader dealers gathered for the annual meeting themed "Together we are Ag Leader". And because dealers are the critical link between Ag Leader and the bulk of their market, Ag Leader will continually be putting more emphasis on trying to help their business be more successful.
In his opening remarks, Ag Leader founder Al Myers said:
"Ag Leader continues to grow steadily through the expansion of our product lines. Ag Leader's sales this year are at a record level, giving us the ability to invest in product developments that will keep us on a strong growth path. We also continue to grow through the expansion of our geographic scope. In the last couple of years, we have established offices in Europe and South America, and have direct sales staff in Australia. This international expansion is necessary to allow Ag Leader to maintain its worldwide market share.
The acquisition of Soil Max and Gradient has made us the leading supplier of equipment and controls for tiling. The integration of the Intellislope functionality into the Ag Leader Integra is a further step to keep us in the lead in Precision Ag. And, we plan to expand the functionality of Intellslope to other water management functions, to become a true competitor to companies already established in the water management field. GeoSteer is going to be a great product for Ag Leader. Planter downforce control is another major expansion of our product line.
Together, we are the best in the business, and we need to use that to our advantage to continue to grow. This year, Ag Leader celebrated its 20th anniversary. Let's make the next 20 years even better for all of us who – Together we are Ag Leader."
Become a fan of Ag Leader on Facebook today, and get the latest precision ag videos on the YouTube channel. For more information about Ag Leader products and services, or to visit the blog site, go to www.agleader.com.