Our latest ZimmPoll asked the question, " What gadget is on your Christmas wish list?"
Our poll results: Twenty-four percent said other; twenty percent said tablet; ten percent said wide screen TV; seven percent said desktop computer; three percent said smartphone; and three percent said notebook computer.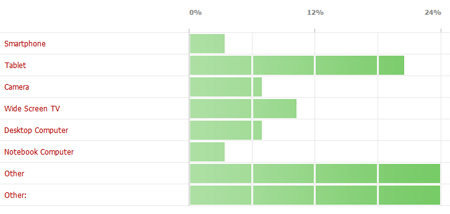 Our new ZimmPoll is now live and asks the question, "With harvest over what are your winter plans?" During the winter months, you may not see farmers out in the field but that doesn't mean they're not busy! So what will you be doing until next year's planting season? Let us know!
ZimmPoll is sponsored by Rhea+Kaiser, a full-service advertising/public relations agency.